Our 5 acre site in Falkirk at Loanfoot Wood will be closing on 30/6/19, thereafter we will focus our laser tag combat at our Edinburgh venue
NEW Fortnite style missions available for Special Forces Missions (Ages 6+)!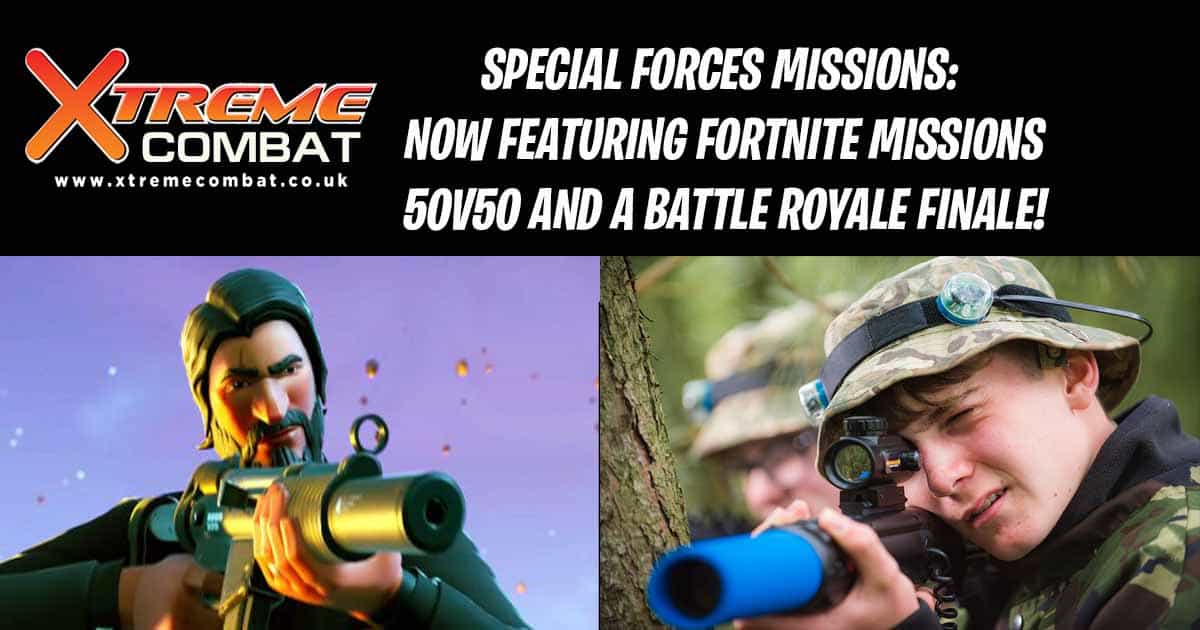 Much bigger – over 5 acres of forest terrain!
Better cover – in a forest plantation!
Games available for up to 44 players!
No drainage issues – a lot less mud!
Space to play much more tactically – defend, attack, ambush, flank / circle round!
Better customer facilities – cover available for those occasional rainy days, seating, benches for party groups and great coffee/food available at Canada Wood just along the road (just in case the parents would rather leave the kids to it! Please note at least one parent or guardian must remain onsite at all times)
Car parking next to the combat zone!
Ready to play Laser Tag? Just like online gaming, but play for real at Xtreme Combat!
Listen to the mission briefing, familiarise yourself with your MP5 weapon, discuss tactics with your team then GO, GO, GO!!!! Take aim through your red-dot sight, pull the trigger and target your opponents at up to 550 rounds per minute!
Its painless, with the guns firing infra-red beams detected by sensors you wear, and with no costly ammo refills you can really get into the missions without worrying about getting hurt or the cost!
Xtreme Combat has a natural 5 acre outdoor woodland zone at Loanfoot Wood, Bonnybridge Road, Falkirk, providing lots of natural cover and exciting game options!
Xtreme Combat in Falkirk has a range of options available:
Our Laser Tag Combat venue in Falkirk is within easy travelling distance from Edinburgh, Livingston, Glasgow, Stirling, Fife (pretty much across all of Central Scotland!).
We aim to offer you the chance to experience the fun and adrenaline of laser tag at its best in Scotland!