Unlike anything you have experienced before – Play for real!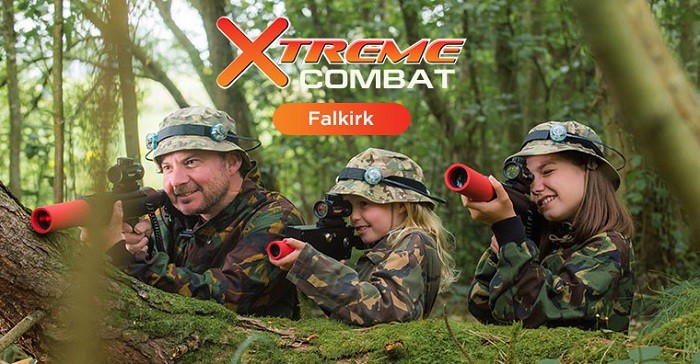 Listen to the mission briefing, familiarise yourself with your MP5 weapon, discuss tactics with your team then GO, GO, GO!!!! Take aim through your red-dot sight, pull the trigger and target your opponents at up to 550 rounds per minute!
Its painless, with the guns firing infra red beams detected by sensors you wear, and with no costly ammo refills you can really get into the missions without worrying about getting hurt or the cost!
Combat Options available:
Xtreme Combat Edinburgh is located in a purpose built combat arena beside Xtreme Karting in Newbridge, Edinburgh, and shares the same 5 star rated facilities!
Xtreme Combat Falkirk is now open, located in woodland at The Falkirk Wheel, one of Scotland's top tourist attractions and a fantastic day out!
Want to keep up to date? Our facebook page will keep you up to date with offers and information!