Ready to play Laser Tag? Play Fortnite style missions in our Special Forces Missions (from age 6+)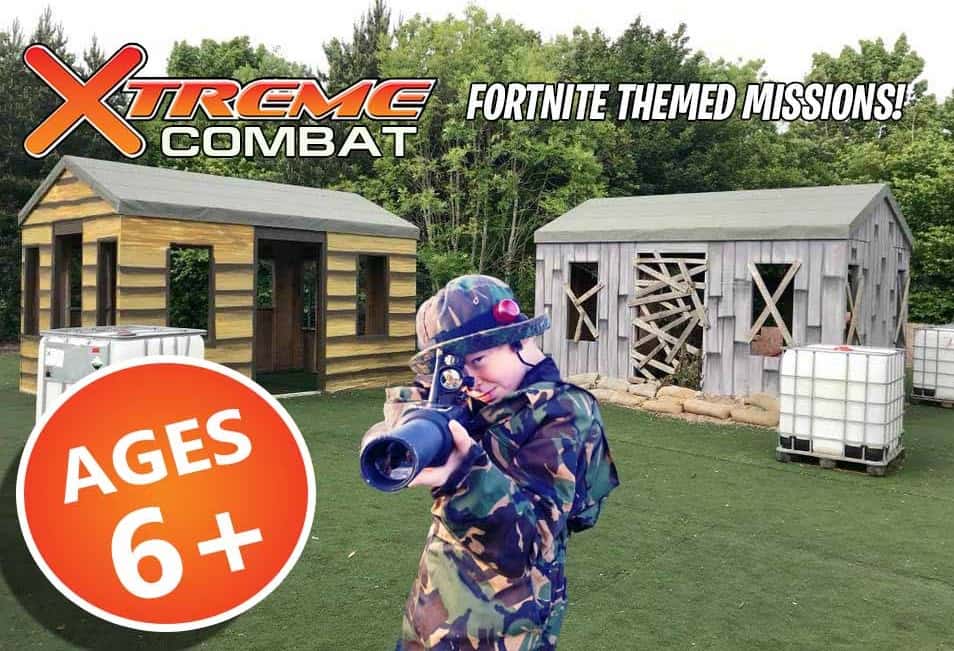 Listen to the mission briefing, familiarise yourself with your MP5 weapon, discuss tactics with your team then GO, GO, GO!!!!
Take aim through your red-dot sight, pull the trigger and target your opponents at up to 550 rounds per minute!
Its painless, with the guns firing infra-red beams detected by sensors you wear, and with no costly ammo refills you can really get into the missions without worrying about getting hurt or the cost!
Xtreme Combat has a fantastic 5 star rated urban laser tag arena in Edinburgh, located beside Xtreme Karting in Newbridge, Edinburgh and shares the same facilities! A purpose built outdoor combat arena, featuring mock buildings, barricades, sand bags, army land rovers etc for cover!
Xtreme Combat has a range of options available:
Our urban laser tag venue in Newbridge, Edinburgh is within easy travelling distance from Edinburgh, Livingston, Glasgow, Stirling, Fife (pretty much across all of Central Scotland!).
We aim to offer you the chance to experience the fun and adrenaline of laser tag at its best in Scotland!