It is essential* that all participants at Xtreme Karting / Xtreme Combat / Game Over Escape Experiences registers and electronically signs a waiver before coming to participate.
If bringing, or signing for junior participants, parents/ responsible adults should register themselves, then add a "Minor" to their profile, before completing the "Waiver" signing.
* If you cant complete the registration, or waiver signing, you can do this in the centre, however in the current pandemic we are obviously trying to minimise staff / customer contact areas and your help in achieving our aim of having this process completed would be appreciated, if you need to do this in centre you should arrive at least 10 minutes earlier to complete this process.
The first step: Have you already registered?
This is a brand new system installed for the reopening on 26/4/21, so if you haven't been since 26/4/21 then you will need to register (even if you have been to Xtreme Karting last year etc!) – Click "Register"!
If you have been to Xtreme Karting since 26/4/21, or have already created a profile, you can edit your details, add a "Minor", sign waivers etc by logging in – Click "Login" (See the steps below for signing a waiver / adding a minor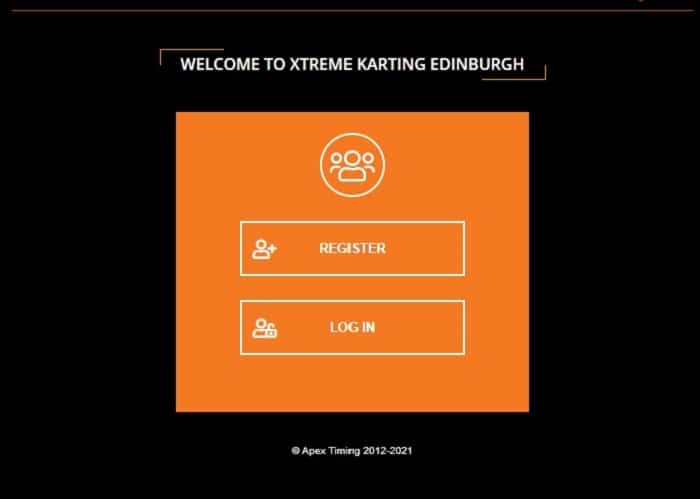 Registering:
This should be fairly straight forward, complete your details (NB This must be the parent or responsible adult over 16, if you wish to receive e-mails with your race results please ensure you select to receive emails from Xtreme Karting), take your race image if you wish and complete the registration process!
At the end you need to click "OK" to go to your profile page.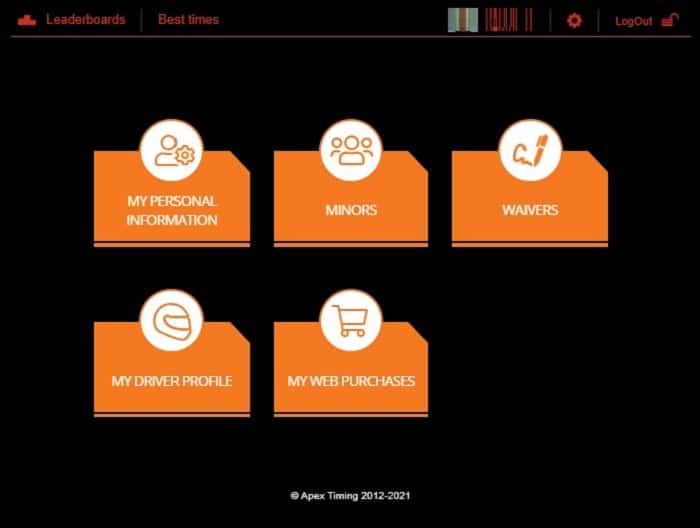 Adding "Minors":
If you are registering a junior under 16 who is attending an event with us, or bringing a junior with you you will then need to register the junior participant.
Click on "Minor" and add the details for the Junior participant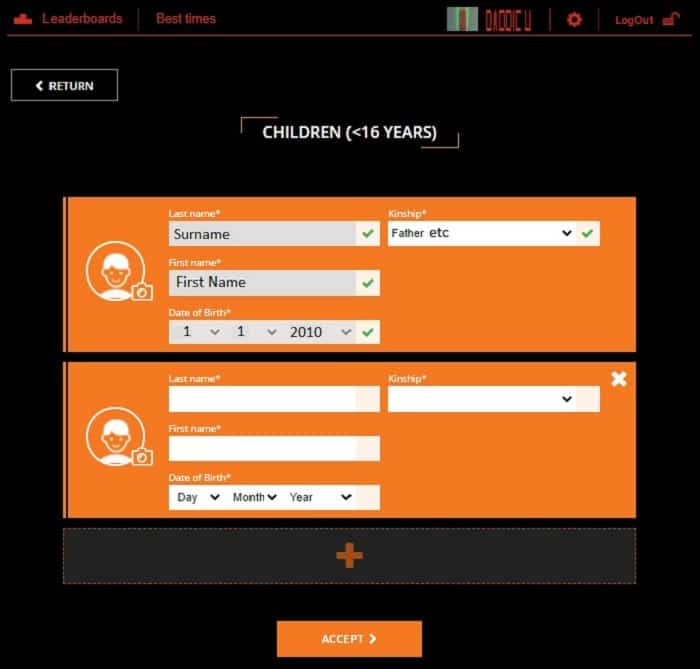 Signing Waivers:
Once you have registered, and if appropriate added any junior participants, click on "Waiver" on your profile page and you should see the validity of the waivers for individuals registered.
NB The red exclamation mark on the "Waivers" tab signifies a waiver requires signing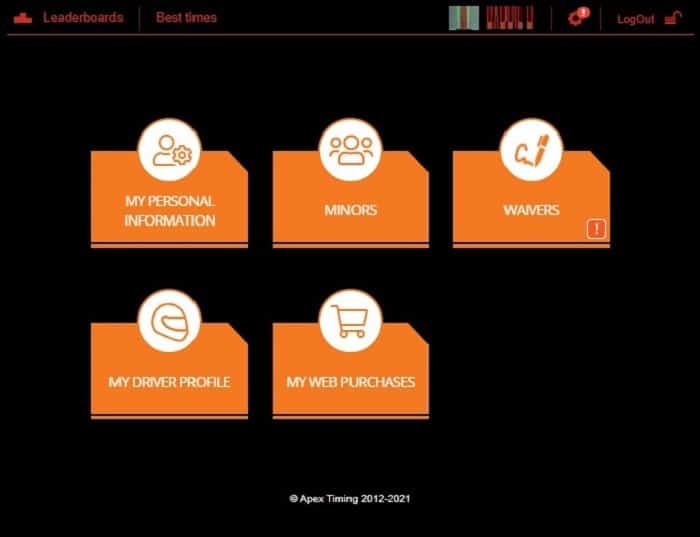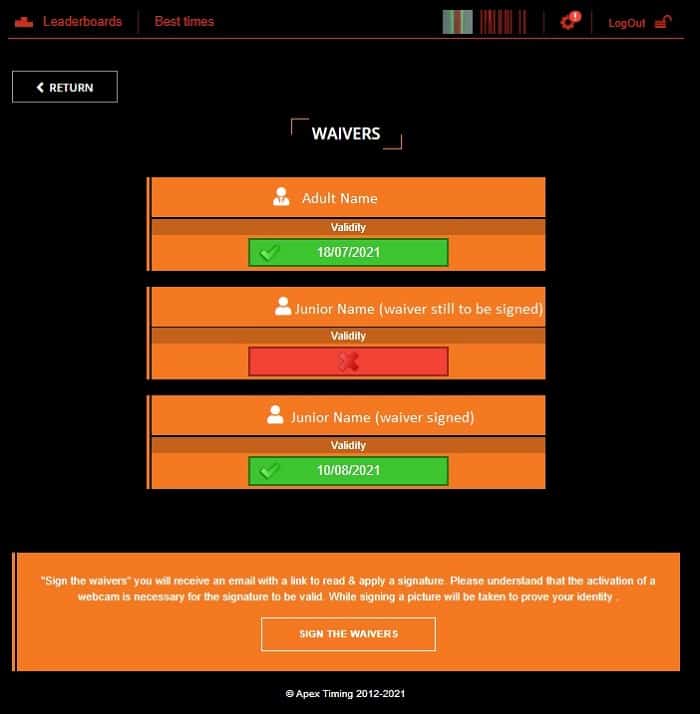 If you have any waivers needing validated, click the link at the bottom to resign the waiver.
An email will be sent to you, click on the link to sign your waiver.
NB Signing the waiver requires verification using a web cam, if you don't have a web cam active then you won't be able to sign the waiver (you can sign on a phone / tablet / pc etc). If you cannot sign then you can do this when you come to the centre.