Xtreme Karting specialise in ensuring an exciting and fun-filled karting experience for both Stag and Hen party groups!
Given the uncertainty surrounding bookings with the impact of COVID 19, we are happy to confirm that all prebooked sessions can be rescheduled or refunded up to 24 hours in advance of the booking.
2023 Stag and Hen Events:
We are offering groups the opportunity to book into our X-Race formats (restricting maximum event numbers to 36 drivers), allowing the thrill and competitive spirit of racing, within a controlled yet fun environment!
Open X-Race Event's are held every Saturday to allow smaller groups of drivers to experience the thrill of racing, and hopefully winning!
Please don't be put off by the fact it is an open evert, a lot of the fun with these events is the banter off track as much as on it, watching friends race and the resulting "banter" makes the event!
NB: You may be racing with other drivers throughout the event, larger groups may be split across different sessions and lap times will dictate the final race session positions, spaces are sold on an individual basis.
Open X-Race Format (duration of the event approx 2 1/2 hours):
* 10min Timed practice session
* 10min Timed Qualifying session with fastest lap time dictating whether you make the A, B or C final and starting position in the final race
* 10min Final Race with Grid Start
Race results will be emailed immediately afterwards with the all important lap times!
Upgrade to include a medal set for your group for the all important podium pictures afterwards / bragging rights!
Pricing:
2023 £45.00 pp
2024 £47.50 pp
Hygiene Pack: All customers must wear a hygiene pack (balaclavas and gloves), available for pre-purchase online at the discounted price of £2.50pp (or £3.50 in centre). If you already have balaclava and gloves please bring these (subject to suitability/approval from the manager).
Please note that groups may be split across different sessions to allow track capacity to be maintained, we will always aim to ensure we keep your group together where possible however this cannot always be guaranteed.
We also offer Exclusive X Race Events at both our Edinburgh and Falkirk centres – these are primarily available Sunday to Friday.
Book your X-Race Event online / Change date at top to view future availability!
Our tripadvisor reviews offer plenty of positive feedback on previous stag or hen group experiences!
For further information please contact us via info@xtremekarting.co.uk
With 2 centres in Central Scotland, we are perfectly positioned to start your day off with an adrenaline packed event, with easy access available from Scotland's top stag destinations of Edinburgh, Glasgow and Stirling!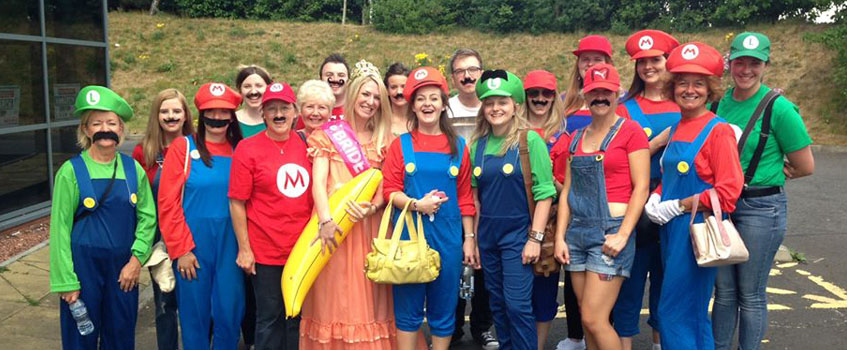 NB. Events will be an open format, with different groups racing together. All prices inclusive of VAT. All events subject to availability / minimum numbers at peak periods. All drivers must be a minimum of 16 years old.
Consumption of Alcohol
Whilst we understand the desire to have a good time on any stag or hen party, please understand that for safety reasons anyone suspected of having consumed alcohol or drugs will not be able to participate (no refund will be given). Please refrain from consuming alcohol until you have left the centre!