Xtreme Karting specialise in ensuring an exciting and fun-filled karting experience for both Stag and Hen party groups!
In accordance with the latest announcements on Group Sizes / Households we can confirm that the Xtreme Karting centres are exempt from this legislation, and can continue to offer activities as normal as long as we continue working to the policies and procedures we have in place in conjunction with our Covid Risk Assessment (includes social distancing, face coverings etc).
Given the uncertainty surrounding bookings with the impact of COVID 19, we are happy to confirm that all prebooked sessions can be rescheduled or refunded up to 24 hours in advance of the booking.
2021 Stag and Hen Events:
We have taken the decision to alter the format for Q1 and Q2 2021 to ensure we comply with precautions in place for our COVID risk assessment, and this includes restricting participant numbers within the centre. We are therefore offering groups the opportunity to book into our Race Experience Sessions to allow the thrill and competitive spirit of racing, within a controlled yet fun environment.
On Saturday mornings/afternoons, groups can book each driver in to experience 3 x 10 min sessions on track racing against other drivers, with the all important lap times dictating the winner (although there will be plenty of banter concerning who passed who…). Groups are welcome to upgrade to include a medal set, critical for the podium pictures and all important bragging rights! Please book your slot below.
For other days / Saturday evenings please check out our alternative formats available to book up to 4 weeks in advance.
Please note that groups may be split across different sessions to allow track capacity to be maintained, we will always aim to ensure we keep your group together where possible however this cannot always be guaranteed.
Book your Race Experience Session online (Saturday Afternoons only – for other days / times please visit here to see the options available):
We are hopeful that Q3/4 2021 will see a return to normality throughout the world, with the madness of COVID19 behind us! Accordingly we are happy to provisionally book groups into our Open Grand Prix or exclusive Mini Grand Prix formats for Q3/Q4 2021 bookings from the 1st July 2021 onwards, we will not take any deposits etc from you at present, and review the situation nearer the time.
Our tripadvisor reviews offer plenty of positive feedback on previous stag or hen group experiences!
For further information please contact us:
With 2 centres in Central Scotland, we are perfectly positioned to start your day off with an adrenaline packed event, with easy access available from Scotland's top stag destinations of Edinburgh, Glasgow and Stirling!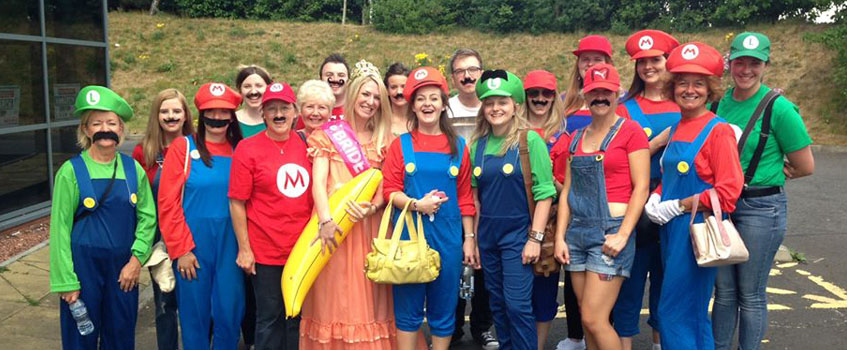 NB. Events will be an open format, with different groups racing together. All prices inclusive of VAT. All events subject to availability / minimum numbers at peak periods. All drivers must be a minimum of 14 years old.
Consumption of Alcohol
Whilst we understand the desire to have a good time on any stag or hen party, please understand that for safety reasons anyone suspected of having consumed alcohol or drugs will not be able to participate (no refund will be given). Please refrain from consuming alcohol until you have left the centre!