Xtreme Karting offers the ultimate treat for any budding racing drivers aged 10-16!
A highly competitive fun event, specially designed for younger drivers to experience an exclusive karting event in our race karts!
Under 10? We can now offer our New Race School Party Event for ages 8-13!
Xtreme Karting Edinburgh

Junior Party Event (ages 10-16)

Available Sunday to Thursday only

Xtreme Karting Falkirk

Junior Party Event (ages 10-16)

8 driver package £160.00

(Optional 3 Pizza Package additional £25)

16 driver package £300.00

(Optional 6 Pizza Package additional £50)

24 driver package £450.00

(Optional 9 Pizza Package additional £75)

6 driver package £125.00

(Optional 2 Pizza Package additional £17.50)

12 driver package £240.00

(Optional 4 Pizza Package additional £35.00)

18 driver package £345.00

(Optional 6 Pizza Package additional £50.00)
Junior Party Event Format:
Race suits issued
Souvenir Balaclavas for all participants
Exclusive sessions on track (2 x 7 min sessions per driver)
Race in our Rimo Karts
Printouts of lap times to all drivers
Presentation / Medals to fastest 3 drivers!
Pizza package / Diluting Juice OPTIONAL for post race snack (see prices above)
Pictures can be taken on the podium!
Call our Events Team for more information on the event format, to contact us to book or discuss the dates and times available.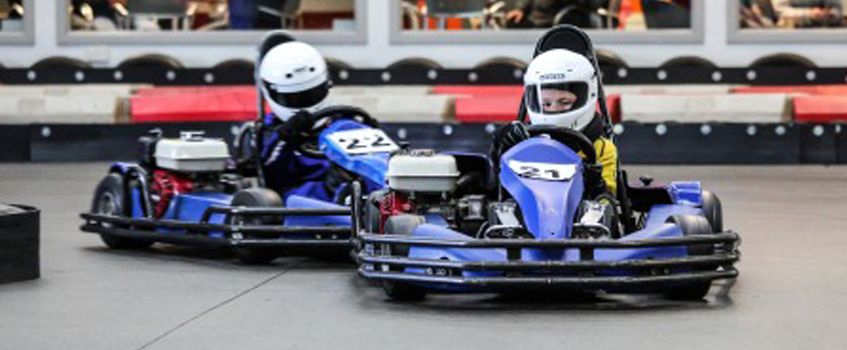 NB. Unless exclusive use of the centre is agreed and confirmed another group may be in the centre whilst your event is under way (your group will still race on track exclusively within your group). Please contact us if you require any clarification on this.
Please note that Junior drivers must be 4′ 2″ tall, and able to operate the pedals satisfactorily. If your child looks younger please bring id (eg passport/birth certificate). All junior drivers must be aged 10 – 16 years old, no adults can race as part of this event format within the party session booked. Unfortunately no other food or drink can be brought into the centre, we will allow a birthday cake to be brought in for birthday party events.
An adult (parent / guardian) over 18 years old must be in attendance at all times.
All prices inclusive of VAT.