Looking to come along and experience the thrill of karting, race with friends or individually in our practice session format.
Fun, excitement and bragging rights from achieving the fastest lap, our practice experience offers great value for money with timed sessions on track.
If you are looking for exclusive events, with grid starts and medal presentations – please check our race event options!
You can either:
Pop along on a first come serve basis, however please check our track availability to prevent disappointment.
Book online up to 7 days in advance to guarantee your slot and also save up to £5.00 / driver! The more drivers you book the more you save!
Race Practice Experience

(minimum age 14+)

Formats Available

Price per person

Edinburgh / Falkirk

Experience timed karting sessions on track, fast paced racing suitable for beginners or experienced karters offering fantastic value for money!

10 min practice sessions with detailed race print outs available after each session, and a break to get your breath back!

Simply choose the number of sessions suitable, with greater value the more sessions you choose.

2 x 10 min sessions

£22.50

Our 4 x 10 min ultimate experience – the best value for money karting in Scotland!

4 x 10 min sessions

£32.50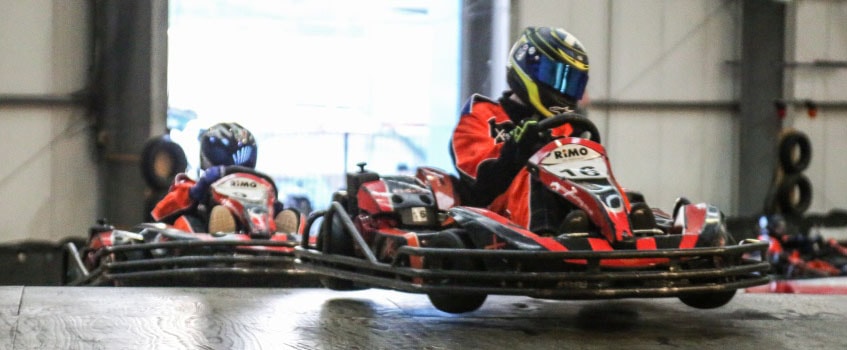 Important:
Drivers aged 14-16 can now race in either Junior or Senior Practice Sessions, allowing much more flexibility with family / mixed age groups.
All drivers must wear balaclavas under helmets for hygiene reasons, reusable balaclavas are available to buy for £1.50 from reception.
Drivers under the age of 16 must be accompanied by a parent / guardian aged 16+ at all times, please bring a suitable form of id if the driver looks younger.
All sessions must be used during the visit, any unused sessions will not be refunded or transferred etc.
Our last safety briefing is normally at 9.00pm – please call in advance if you think you may be late arriving to check availability.