Perfect for the budding F1 stars of the future!!
For younger drivers ages 8-13, learn the essentials of kart racing and improve your performance at Xtreme Karting's Junior race school.
On successful completion of two separate race school sessions, junior drivers are able to race in our standard Race Experience Sessions at both our Falkirk and Edinburgh centres (these are normally only for ages 10+, or even our Senior sessions once confident!).
Hygiene Pack : All customers must wear a hygiene pack (balaclavas and gloves), available for pre-purchase online at the discounted price of £2.50pp (or £3.50 in centre). If you already have balaclava and gloves please bring these (subject to suitability/approval from the manager).
Junior drivers are able to undertake additional race school sessions if desired to increase confidence, and gain additional coaching from our marshals!
Race School is available at both our Falkirk and Edinburgh centres.
Race School Edinburgh
Race School Falkirk
Wednesdays 5.00pm and Sunday mornings at 9.15am

£25.00pp

Wednesdays 5.00pm

£25.00pp
Contact us for more information on the race school format, to book or discuss the dates and times available.
Race school : Provide's an initial introduction to karting, coaching the Junior Drivers through 2 sessions on track, watch their times come down as their technique improves. Session topics include kart safety, racing lines, overtaking techniques and braking / cornering with extensive coaching available from Xtreme Karting instructors.
Sessions will consist of an introductory 7 minute session then a longer 10 min session on track during each race school session
On completion of two Race School Session drivers will receive an Xtreme Karting Training Certificate !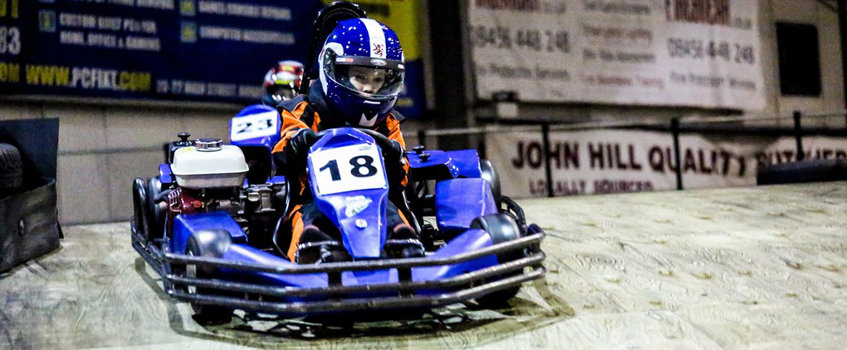 Please note that Junior Drivers must be 4 ft 2 in tall, and able to operate the pedals satisfactorily. If your child looks younger please bring id (eg passport/birth certificate) or you have concerns over their height please contact us.